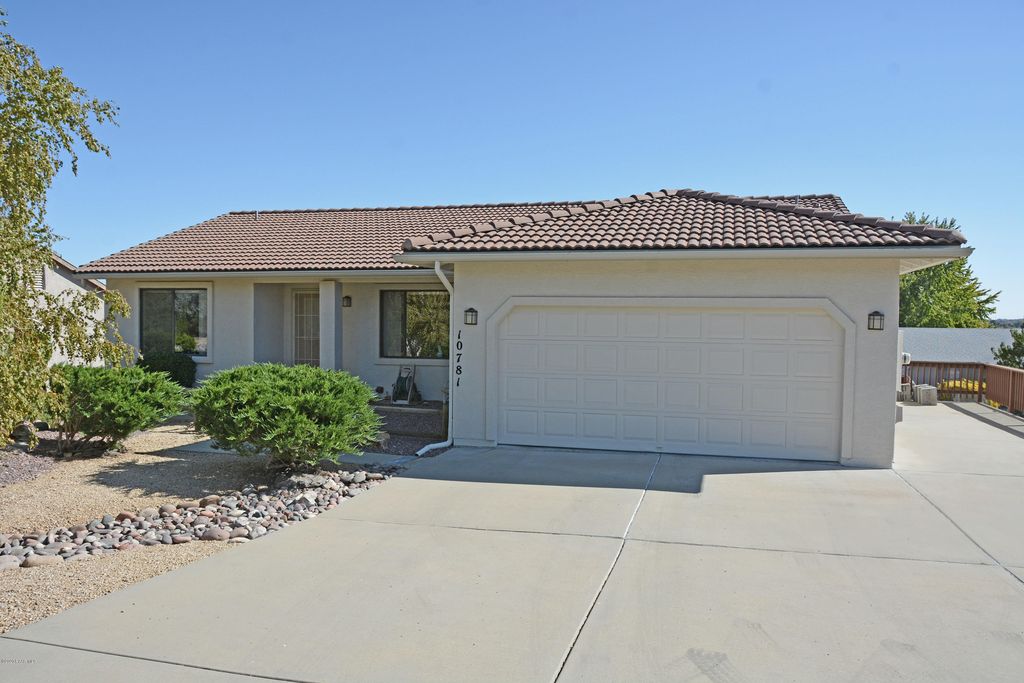 We are twenty-seven years older now than when we last looked for and bought a house.
In some ways, we are older and wiser. In other ways we are simply older and tired-er.
Several things came together all at once to make buying a new house and moving right now more appealing. Not that moving is ever appealing. Really.
A little over a year ago, my sister moved to Murfreesboro, Tennessee. She had been living in southern California and was about seven hour's drive time away from where we currently live in Dewey, Arizona. If she called and said she needed me, I could have conceivably been there within about eight hours. But that was no longer the case. And we had been thinking of moving for quite a few years already. But several other things besides my sister were holding us here.
Bernd's employment was one of the things making us stay. It wasn't the best job in the world and it was extremely stressful for him at times, but he knew how to do it well and so didn't want to give it up. It can also be stressful to learn a new job.
I had a horse. She took up a lot of my time and moving a horse can be difficult. I had a lot of friends associated with my horse and didn't want to leave them. But then another horse nearly kicked me to death and once I recovered, I found that I couldn't really get anywhere near horses due to PTSD and I gave up my horse. Also, seeing those same horsey friends triggered some of my PTSD. Very sad.
For a while, home prices in our area either plummeted or held steady at a low level. This made moving and buying a new home financially impractical.
So here we are now, my sister has moved away and Covid-19 closed my husband's place of employment. People from southern California are abandoning that state and moving to Arizona. Suddenly our house is worth more than we ever imagined it would be.
We decided to hop on the situation. We really needed to create some sort of retirement fund because neither of us has a pension. And the jobs we've held over the years were not very well-paying so our social security benefits fall short of our monthly expenditures.
So we found ourselves driving to Wyoming to look at homes to buy after hurriedly getting with the agent who sold us this house in order to list it. I've already written about that trip. It was exhausting and enlightening. And we did find a house to buy.
Amazingly, it met our health needs. I am so chemically sensitive that artificial fragrances make me extremely ill. We had not hoped to find a house that had not had fragrances used in it. Or chemical cleaning agents, scented laundry detergents and dryer sheets for that matter either. But we did. It was like a miracle.
It doesn't meet all of our other needs, but we feel we will make it work. Best of all, or maybe second best of all, it is costing us less than what we are getting for our house and so we will have some money in the bank. It's a good feeling.
Our new hometown is really nice; low population density, low traffic, clean air, nice people, great small town atmosphere. But it's been an uphill battle to get to the point where I feel that the escrow on the house we are buying will actually close and in a time frame that will not leave us temporarily homeless. The escrow on the house we are selling could close very quickly because it is a cash sale. We had a few very tense days of back and forth trying to get it all worked out. It was not much fun.
It's been nerve-wracking and terrifying. It's been joyous and delightful. I've run the gamut of emotions so many times in the last two weeks that I am utterly exhausted. A lack of restful sleep doesn't help.
So, has being older and wiser helped to make buying a new house any easier? I can't honestly say that it has. Did I manage, in my older and wiser way, not to go off the deep end a couple of times? Nope. Will I be able to deal easily and gracefully with everything that is sure to come up between now and the close of both escrows? I really wish I could answer that with a "yes," but I fear it is probably a "no."
There is a saying that growing old is not for the faint of heart. I think the same could be said of buying a house.